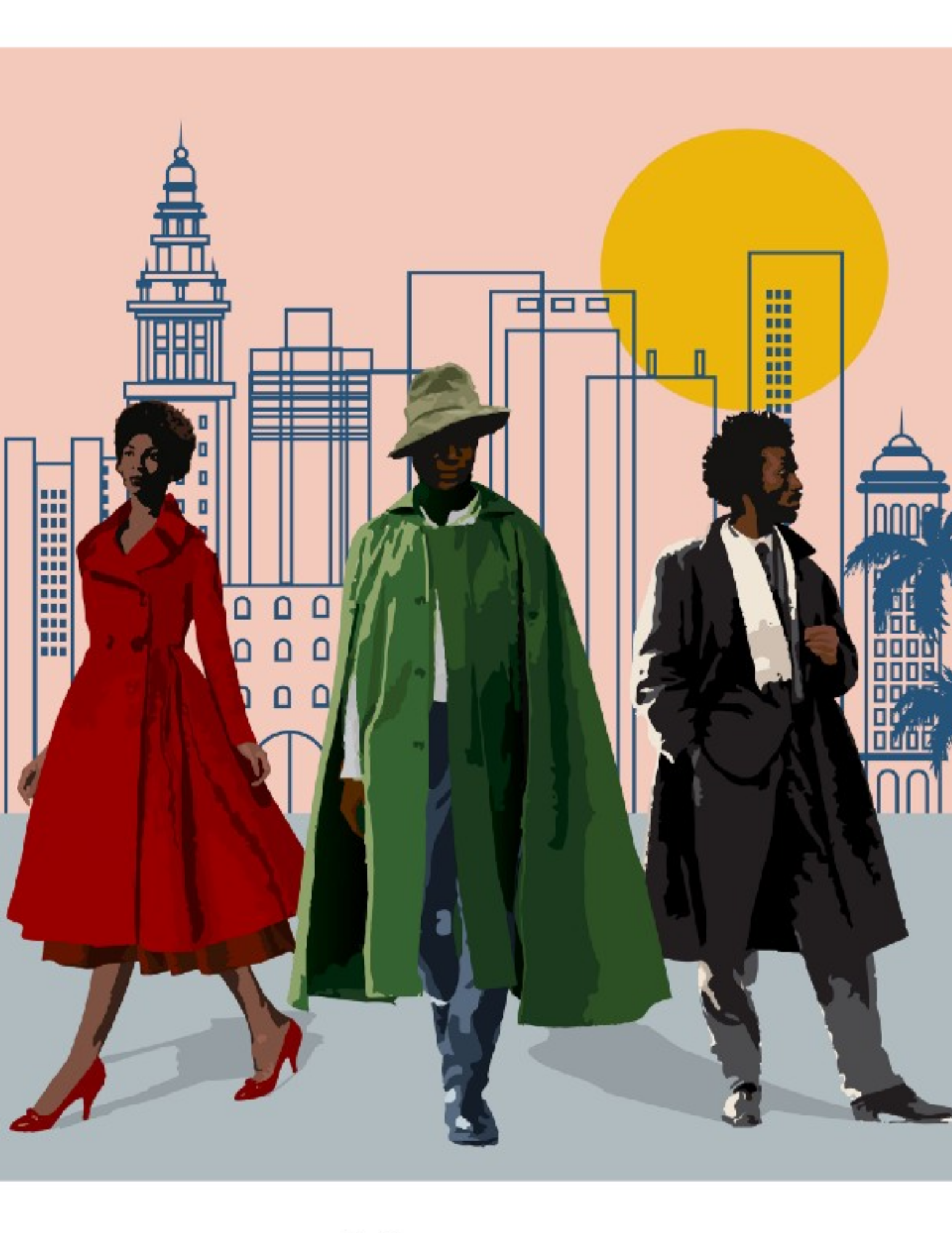 Merchants of Venice
Black Culture and generational struggles to thrive in post Depression Florida replace The Bard's 17th Italian century saga.
Venice (Miami) and Belmont (Fort Lauderdale) are the origins of a South Florida Black Renaissance after The Great Depression.
Shylock represents the survivalist tactics of black elders who managed to create wealth despite the constraints of the devastating economic crash and racist policies.
Antonio, Bass(anio) and Lorenzo are young men with modest means but big dreams. The daughters of black wealth - Portia, a wealthy heiress, and her friend Nerissa with Jessica (Shylock's daughter) - reject guardrails of the past to forge fast roads to full civil rights.
A new generation favors unrestrained creativity and risk-taking to achieve goals of freedom rather than conserving the wealth of their elders.
Darius V. Daughtry, writer, director, educator, and Founder/Artistic Director of Art Prevails Project, adapted the script and directs Merchants.
Award-winning Brooklyn based Fashion Designer Taofeek Abijako (Head of State) and Miami Fashion Institute's Asanyah Davidson (Miami Dade College) reimagine the dress of the era. Cloaks evoke the classical and contemporary twists of the production and the superhero strength of the real people who established Overtown and Sistrunk communities.
Past Manager of the historic Hampton House and Artist, Imani Warren, uncovered fascinating information about the individuals who founded drama schools, beauty empires, theaters, clubs, and hospitality venues. Overlooked in the past, these real people gain appreciation in Merchants.
Merchants of Venice Cast:
Douglas "Xaire" Goodridge - The Narrator and Lorenzo
David Hepburn - Antonio
Yamille Mercedes - Nerissa
Denzel McCausland - Bassanio
Marlo Rodriguez - Portia
Ayomi Russell - Jessica
Kent Chambers-Wilson - Shylock
Peter Galman Shakespearean Coach and Assistant Director
Artist Adler Guerrier is creating a sculptured shelf of memories for the stage.